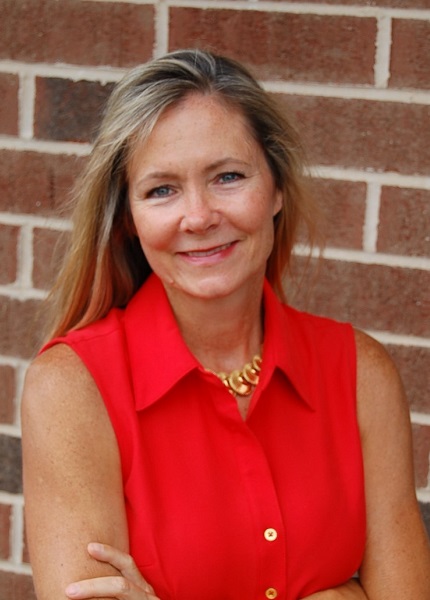 Deanna lives in Union County with her husband, Brian, who is a pilot for a local NASCAR team. They have two sons, Aaron (17) and Colin (14) , and two doggies, Norman and Newman.
In a world of "movers" and "shakers", Deanna Slep is both.
Never one to wait for things to happen, she always puts forth her best efforts to achieve the goals she's set for herself.
That's just Deanna's way of life – approaching things head-on, stopping at nothing and accomplishing the seemingly impossible.
As a Certified Public Accountant for many years in Florida, Deanna honed her business skills while forging a reputation as a consummate professional and leading business woman.
Influenced by her own mother's success in real estate however, Deanna chose a career in real estate, an industry where her focused approach and past experience blend seamlessly with her personal nature.
For over a decade, Deanna built a successful and respected real estate career for herself as she served her clients in a professional and proficient manner. As Deanna's family grew, her passion for getting more intimately involved with her client's needs and goals did as well.
With a natural acumen for numbers and financing matched only by her affinity for working with people, Deanna decided she would return to her roots in the financial world and shift her real estate career to the real estate financing world where she's been helping her customer for over a decade.
Deanna's past work as both a CPA and REALTOR gave her firsthand experience in the importance of thorough customer service and special attention to each client's specific needs.
That's precisely why she listens intently to your goals, then devises a strategic plan of action to help you finance your home purchase.
That's Deanna's commitment to you: unsurpassed service with exceptional results.
Deanna has earned the prestigious Five Star Award in Customer Satisfaction for both real estate, and mortgage lending.
So, when the time comes for you to finance your home purchase or refinance your current home loan, contact the professional who's Getting Results in Charlotte. Just call or email Deanna Slep today!
150 Providence Road, Charlotte, NC 28207
Get to know your Loan Officer
If I was stranded on a deserted island, I'd take...